Success Stories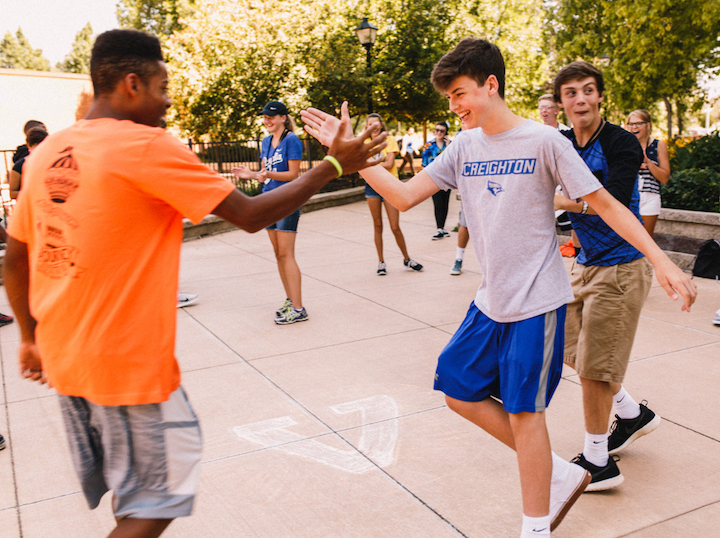 At Launch, we use "the fire" as a symbol for the leadership, confidence and warmth that our students have after they go through one of our services. Here are just a couple examples of students who caught the fire at Launch.
ADAM
A quiet, thoughtful kid more comfortable on the sidelines. During an activity at Workshop, two of his fellow small group members said they wanted to hear more from him both through his personality and in discussions. Adam took the feedback to heart. He shared more, he participated and he moved conversations forward. He realized that leaders aren't passive. After a few days of going outside his comfort zone, he learned that talking wasn't bad, scary or useless and he became a leader in the group.
With a little encouragement from the Launch environment, Adam was empowered to become a better leader.
JENNY
A musically-gifted introvert who struggled with confidence. She lugged a cello to Workshop to perform at the Talent Show. But as the lights brightened, she got cold feet. A Launch Volunteer Staffer located a room to practice in, alone and away from the crowd. She got comfortable, con dent and ready – then walked out on stage and played her heart out to a standing ovation from the entire delegation.
A couple years later, that Staffer ran into Jenny in an airport. She was on her way to the Juilliard School of Music, which she said she never would've pursued without the confidence she gained at Launch.
JASON
A Launch student from the 1980s, Jason moved from Nebraska to New York to make a name for himself in the business world. He moved back to Nebraska to raise his family and started a small business, which expanded and was eventually named one of the Top 50 company workplaces in the country by Inc. Magazine.
How'd Jason do it? According to him, all it took was using the values and skills he developed at Workshop. He established a culture for his company that was built on the same lessons we teach at Workshop, and that company is still growing. Jason now returns to Workshop every summer as a member of our Volunteer Staff.
---
We support the Launch Leadership Volunteer Staff and their mission to use youth leadership development as a tool with which to better individuals, organizations, schools and communities. To learn more about our mission, goals and success stories, download our informational brochure.